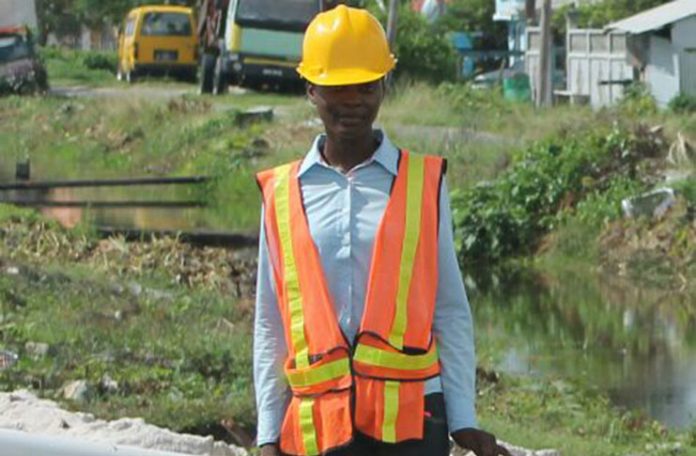 NEARLY every element of our modern lives is a result of the work done by some engineer: running water, electricity, the internet, as well as our buildings, cars, phones, computers, television, roads and even our phone apps.
In highlighting how the role of women have changed in the agricultural sector over the years, the National Agricultural Research and Extension Institute (NAREI) is recognising its very own engineer, 29-year-old Luandra Jack in this week's column.
An ambitious Jack, joined the agency in 2013 as a Project Engineer at the Mangrove Restoration Department, having completed her Bachelor's Degree in Civil Engineering at the University of Guyana.
Given the importance of mangroves to Guyana's coastline, Jack's job entails planning and implementing coastal engineering structures along the coastal sites which have been classified as potential mangrove sites.
Mangroves protect vulnerable coastlines from wave action. They hold the soil together and prevent coastal erosion while supporting a rich biodiversity.
The engineer ensures that cattle guards are established to support emerging mangrove forest against anthropogenic activities in the form of animal grazing. Adding to that, Luandra also assists NAREI whenever an engineer's brain is needed in areas such as Auto Cad Drawings.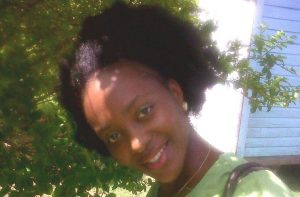 Quizzed on her career choice, the young woman explained, "Growing up, I wanted to be a Geologist so I went into Geological Engineering at UG, to pursue my dream and at the same time make the best of my mathematical skill sets," she said.
She explained that during her first year, courses in Civil Engineering were merged with Geological Engineering and during this period, her interest grew in the subject. In her second year, she branched off into Civil Engineering and has not regretted her action since.
It was while studying that Luandra developed a liking for the agricultural sector through the then Guyana Mangrove Restoration Project. She explained that coastal engineering was a component of the mangrove restoration activities aimed at promoting the right site condition, to allow for the planting of mangrove seedlings and to enable mangrove forest to emerge naturally.
"The coastal engineering component of the then Guyana Mangrove Restoration Project captured my interest to the extent that I completed my final year thesis on the first-ever implementation of a brushwood dam structure using iron bamboo to speed up mangrove growth along the coastline of Guyana," the Engineer said.
She added that this structure together with other interventions has now been implemented at various locations along Guyana's coastland.
She believes that her engineering knowledge and expertise is critical to the mangrove coastal engineering component, as NAREI continues to establish groyne fields at relevant sites to attenuate wave energy and trap suspended sediments (sling mud) in the lee of the groynes.
During her time at NAREI, Luandra has worked on a number of projects. Some of these include construction of 135 metres at Anna Regina Brushwood Dam; installation of 150 metres Geotextile tubes in the form of two groynes at the foreshore at Devonshire Castle, Region Two; installation of a 360 metres brushwood dam in the form of a groyne field at the Walton Hall foreshore, Region Two; and the construction of 241 metres brushwood dam in the form of groyne field at the foreshore of Lusignan, East Coast Demerara.
She is presently working on a 600 metres brushwood dams at the foreshore of Land of Plenty to Bush Lot, and 100 metres Geotextile groyne at Reliance, all areas in Region Two.
http://guyanachronicle.com/2017/11/05/inspiring-girls-to-become-engineer-luandra-jack