Using agricultural materials to produce energy
Meet Bibi Nariefa Abrahim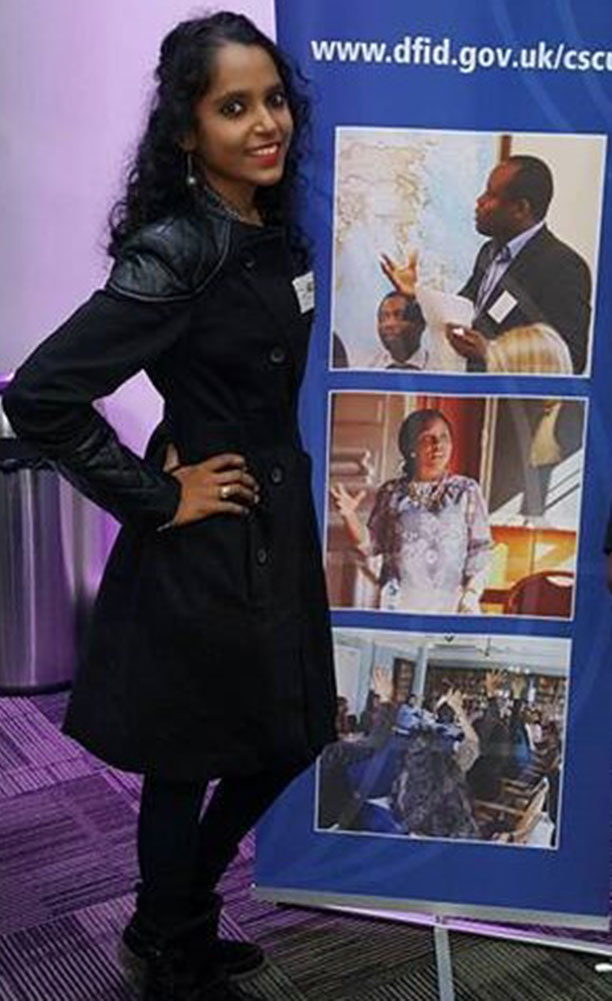 IT'S no secret that women are under-represented in STEM fields. International studies have found that women comprise just over 40 percent of graduate students in science and technology.
However, women with a Master's Degree or higher who are actually employed in science or engineering occupations currently comprise only 30 percent of workers in those fields. For this reason alone, the National Agriculture Research and Extension Institute (NAREI) is thrilled to introduce Bibi Nariefa Abrahim, a Research Scientist.
The 26-year-old woman is being recognised as NAREI continues to highlight how the roles of women have changed in the local agriculture sector. Many years ago, this field was mostly pursued by men. Today, it's dominated by both genders.
Abrahim gained employment with NAREI almost three years ago after completing her degree in Environmental Studies at the University of Guyana. She worked as a Research Assistance before pursuing a Master's Degree in Energy and Environment at the University of Leeds in the United Kingdom.
Now, the 26-year-old heads the Energy and Environment Department at NAREI. She said it was her passion for environmental protection that led to her career in agriculture.
"I believe agriculture chose me. Even though I grew up in an agriculturally-based region, much of my interest was focused on the exploration and utilisation of the indigenous resources and its impact on the environment's quality."
According to the 26-year-old, her career began in 2014 when she met Dr.Clairmont Clementson, who was heading NAREI's Department of Bioenergy, to secure a project for the completion of her undergraduate studies.
"With his guidance, I pursued a research relating to energy production from agricultural waste and its impact on air quality and when I completed my studies, Dr. Clementson offered me an opportunity to work with him in the Department of Bioenergy," Abrahim said.
In the Energy and Environment Department, she explained that much of the research lies in the application of agricultural materials to produce energy and the conversion of naturally-available resources for energy production in the sector.
"My academic training allowed me to gain relevant knowledge and to further enhance, my technical, experimental and analytical skills in energy production with emphasis on indigenous resources and small developing countries," she commented.
While at NAREI, Abrahim said that she worked on, "a study relating to the water quality effects due to the disposal of the effluent in the surrounding waterway and a connected study, aimed at the spatial variation of the effluent discharge scheme."
She added, "Recognising the environmental concerns attached to the bioethanol effluent disposal, I also conducted research relating to the use of the said effluent, as a soil amendment in cash crop production. In completing these projects, I developed various agronomic and farming skills and became even more intrigued by sustainable livelihoods.