Latecia Frank – The economist who swaps heels and long boots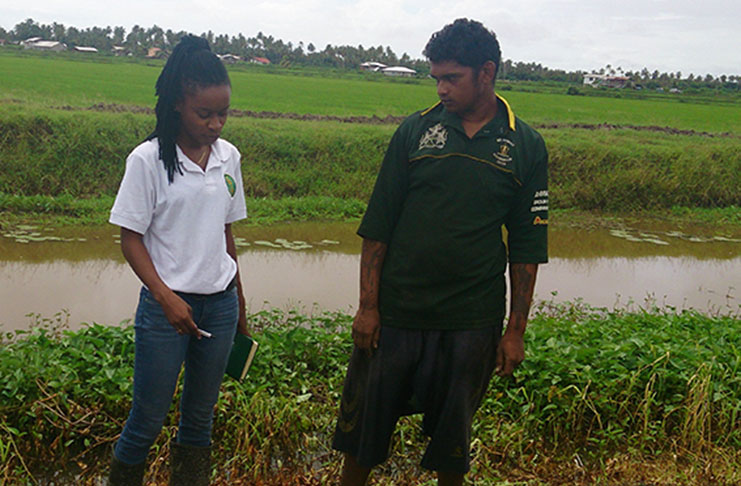 ONE hundred years ago, the things that women were allowed to do were very limited. They were not allowed to vote, own their own homes, have their own credit cards or work while pregnant. Their scope of jobs included simply housewives and teachers!
They never held positions of what the men considered important. Now, their roles have changed tremendously and they are making a significant impact in society simply due to the fact that they are educating themselves and are now concerned with how they can improve the world around them.
In highlighting how the roles of women have changed in the agriculture sector—an area that was mostly populated by men, the National Agricultural Research and Extension Institute (NAREI) is recognising its Monitoring and Evaluation Officer, Latecia Frank in this week's column.
Frank is an economist who started working with NAREI in 2016 after graduating with her Master's Degree in Economics from the University of the South Pacific, Fiji. She completed a Bachelor of Science Degree in Economics at the University of Guyana.
At NAREI, Frank is tasked with recording the various projects the institute is involved in and detailing the areas in which it (NAREI) would have excelled or whether any improvements are needed.
"By its very nature my job entails a lot of data collection and analyses which form the basis for recommendations on the allocation of the Institute's resources," Frank said.
She explained that the Monitoring and Evaluation Unit is akin to the Finance and Human Resource Departments since it entails interaction with all the Units and Departments of NAREI in all 10 Administrative Regions.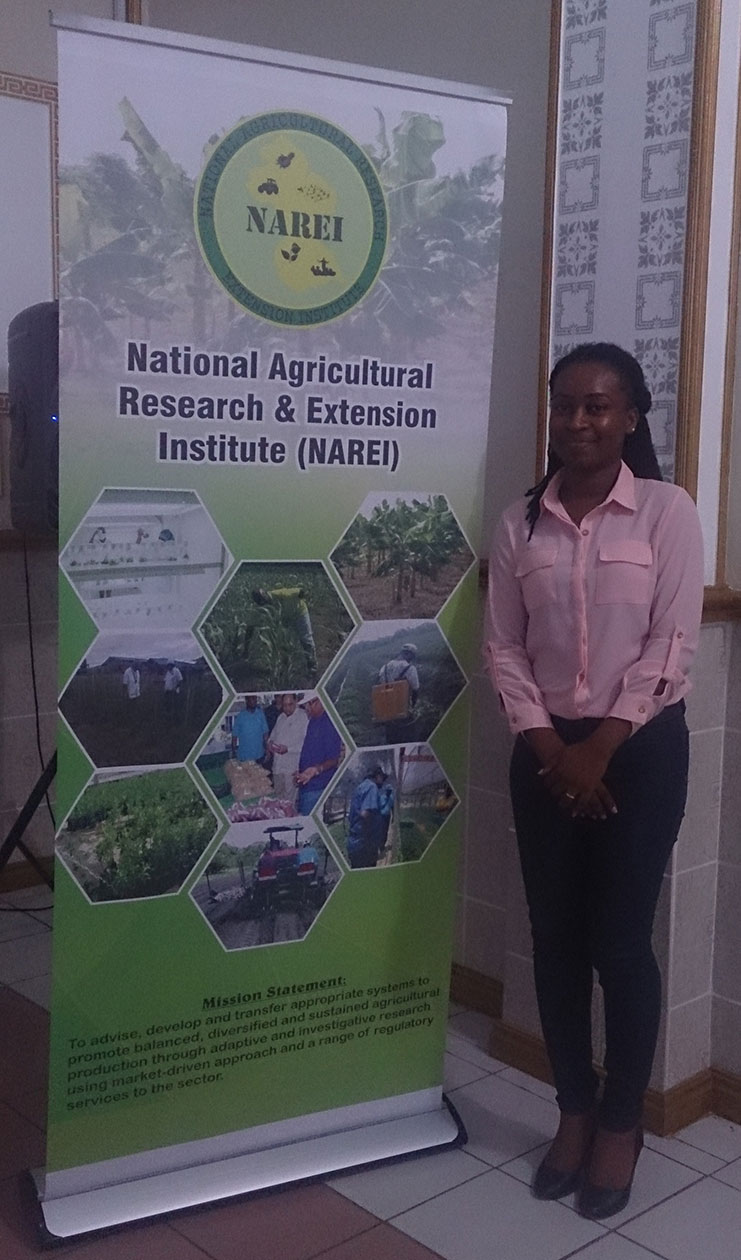 The unit was established to streamline all efforts of the Research and Extension functions of the agency to ensure that work programmes and projects are drafted and executed in accordance with NAREI's overall mandate and strategic objectives.
"This means that as the Monitoring and Evaluation officer, I need to ensure as far as practicable that the proposed deliverables and/or results are attained in line with the allocated resources. In some cases given whatever constraint may arise, I would flag areas of poor execution and suggest avenues for intervention," Frank said.
The 29-year-old, who always had a liking for economic growth and development by way of agriculture, said that she chose to work with NAREI because food is one commodity that is a necessity to all living being.
"I think it is even more important now for those of us who chose agriculture, continue to choose it even as Guyana discovered oil. I see the oil as a catalyst to the growth and innovation in the agricultural sector. I am enthused by what the future of Agriculture in Guyana holds and I choose to stay in the sector and help in the realisation of this future," Latecia said.
She noted that one of the peculiar pleasures of her job is the choice she has between long boots and heels. "I keep a pair of each in the office because the job is as such that it requires both infield execution and verification likewise some days in the office."
As an economist, Frank said she was taught to maximise the use of limited resources. "My academic training in economics and experience as a Monitoring and Evaluation officer helps to bring together the bigger picture of resource allocation and this result in evaluation at the institutional (micro) level."
Her theoretical knowledge and experience at NAREI contribute to the improvement of farmers' lives and the continuous process of economic development in Guyana.
http://guyanachronicle.com/2017/10/21/women-in-agriculture-part-three